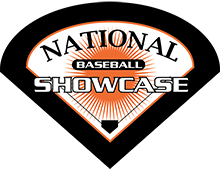 We have partnered with National Baseball Showcase (NBS) to host a showcase on June 5th.
Get registered today to ensure your spot. Every year we sell out.
DETAILS
WHERE: All City Stadium (Dever Public Schools)
TIMES: 9am-5pm
WHEN: Tuesday June 5, 2018
COST: $125
CHECK IN: Starts 45 minutes prior to your session.
COLLEGE COACHES – RSVP HERE
PROCESS:
– Go to Registration page. You will pay first. CLICK HERE
– Once you pay, It will redirect you to fill out player profile and select the event and session times
Once you get registered, you will receive an email about your profile, and event details.
If you have questions, email Jerry Howard: jhoward@biokats.com